Search Engine Optimization
Are your customers finding you when they need you? SEO is the Key!
If you aren't being found by customers searching for your products and services, your competitors are!
Search engine rankings are critical for your local business. But you can't stop there! Your customers are also communicating and searching in places like Facebook, Twitter, YouTube, blogs, etc…
Are you even visible in the places your customers are searching?  Why Is Ranking So Important?
Internet users tend to believe that sites with prominent placement are the best choices. Although existing customers can navigate to your site with your business name which is great if they know you already, but the true benefit of SEO is from being found by users who don't know you yet and searching for product or service keywords. Organic search engine optimization can improve search engine rankings thereby making your business more likely to be contacted by new potential customers.
Important SEO Statistics: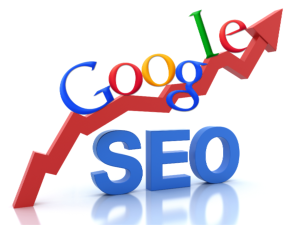 80% of internet users click on organic listings. (20% click on on the ppc ad placements)
65% of internet users click on a first page, highly placed listing.
60% of page one clicks go to the top three organic placements.
90% of internet users do not look beyond the third page.
Google's blended search results makes local SEO very important.
Quick Web Company's advanced search engine optimization (SEO) techniques and strategies consistently drive our clients to the Top of Local Search. SEO is a very specialized skill, one that requires constant study and practice.  We are constantly updating and perfecting our Local SEO Marketing Strategies to deliver real, tangible results (aka leads) to our local business customers.
The optimization of your website includes the following:
Evaluating your keywords, competition and selecting the best keywords for your site in terms of popularity/competition.
Optimization advice for your site pages; comparing pages with that of  top-10 competitors.
Optimize your site pages using best of breed seo tools – creating, updating sitemaps and robots.txt files.
Submit your site profile and content (including a blog, sitemap, articles, press releases, images, videos and more).
Accurately check site positions on important search engines such as Google, Yahoo and Bing – Compare your SE ranking score to that of your competitors.
See who links to your site – Compare your site back-linking profile with those of your competitors.
Improve your site usability and ROI using the web analytics reports
Monitor your website accessibility 24/7 to evaluate your hosting.
Your best results will come from customized SEO services rather than set packages.
Our approach is to develop strategies based on a company's specific situation and needs. High organic rankings are valuable and savvy businesses will compete for the top rankings. Some areas are more competitive than others, so it's also important to realize your SEO is relative to what your competitors are doing.
Our customized, strategic and scalable approach
to providing on-page and off-page SEO allows you to get
the services you need and stay within a reasonable budget.