Consulting
Our specialty is managing the search marketing campaigns for our clients on an ongoing basis.
For those managing their own websites, agencies managing clients, or web design firms, consulting with an expert in "online search" will help you get up-to-speed and solve problems before they are created.
Hourly Consulting Rates
Our consulting rate is $250 per hour, set at a one hour minimum after which is available in half hour increments.  A typical session may be one to two hours with a half  hour budgeted for a follow up report with specific recommendations and instructions.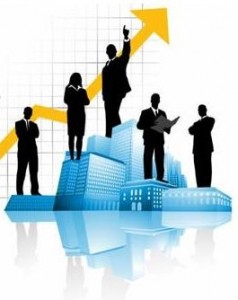 Contact us using the Contact Form and describe the scope of your needs.  This will allow us to make a quick assessment whether a consultation with us will provide the value you need. If we don't feel we can provide real value we don't want to waste your time or money.
Who Needs a Online Search Consultant?
Small Business Owners with Internet Skills – If you've been actively managing your own local business website, know your way around HTML and have been working to learn SEO on your own we can give you a jump start. A couple hours of consultation could save you months of trial and error using outdated or bogus SEO tactics posted in blogs and forums across the web.
SEO Firms – We work with other SEO companies who's primary function has long been organic SEO and are looking to get a quick grasp on Local Search Methods.

Web Design Firms – We want to help web designers gain a better understanding of search friendly design practices. The benefits to their clients will be considerable, especially for designers who typically build websites for small local businesses. A firm grasp of the basics of search friendly design goes a long long way at the local level.
Advertising Agencies – Many smaller ad agencies that work with clients in their local area may also develop websites for their clients. Local search optimization should be a priority to maximize the effectiveness of the marketing campaigns they're developing. With traditional marketing backgrounds, SEO is not the strong suit for most ad agencies. We can help fast-track your understanding and implementation of Local Search SEO.
Take advantage of our extensive experience.