About Us
Does it Really Matter Who You Do Business With? You Bet it Does!
Our experience and expertise allow us to meet the needs of a wide array of clients and we continue to develop associates throughout the USA and internationally.
Quick Web Company began back in 1996 as a natural progression and growth of using and maximizing the Internet for our own business interests and purposes. We began acquiring dozens and dozens of high quality top-level domains with the desire to build them out and monetize those sites across the web. In time we began to take on freelance website marketing, website design and search engine optimization (SEO) projects for businesses both big and small.
We have continued year to year to work our own projects and have evolved to take on select clients across the country creating modern, clean, cost efficient, professional websites.
Finding top-rankings that generate highly qualified, relevant traffic for ourselves
and our clients continues to be our full time passion.
Through the Quick Web Company services platform of services, we strive to meet the following goals for every client:
Provide fresh, creative web design ideas that will help clients stand out from their competition
Deliver the widest range of web services to meet every need a client may have regarding their website and online marketing
Offer quick, cost effective services which, in the long run, will always have a positive return for clients
Ensure clients are not just satisfied, but overjoyed at how easy and effective it is to work with us
We use the latest and modern techniques for the web that make a difference today. You can count on our experience and expertise to know what will and will not work, to ensure that your business will not just have a nice looking website, but have a beneficial website that will help your business grow.
As a project progresses, we take a very open, honest and straight forward approach to every step we take along the way.
I am Chris Davidson,  your Lead Project Manager and Founding Member of Quick Web Company, LLC.
Served in the US Navy and graduate of Naval Technical Training Center.
Degree in Business Management
30+ Years (On The Street) – Business, Sales, Marketing Management and Computer Experience.
Owned, Operated & Sold Successfully (both single and chain retail locations) Brick and Mortar Businesses Since 1982.
20+ Years Online – Internet Marketing, Design, Consulting and Project Management Experience.
20,000+ Hours (Hands On) – Building, Testing, Tweaking, Reviewing and Analyzing Online Business Methodology over just the last few years.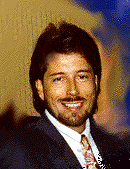 What we do for ourselves here at Quick Web Company, LLC – we offer as 'professional services' for you (visit the about you page). We have been at this for a very long, long time and thus been through all the technology advancements, improvements and changes, and that should be very comforting for anyone fortunate enough to become a client.
We believe in the web, we were there in the early days as the Internet adventure began. Do not under estimate the Internet's importance for every business large or small, online of course, but also offline for typical brick and mortar local business. If you are not capitalizing on Local Search, just realize your competition has been taking your prospects and customers for years.
We are happy to answer any questions you may have, or what you can expect from us.  Get in touch, we'd love to hear from you!
The only source of knowledge is experience.
Albert Einstein